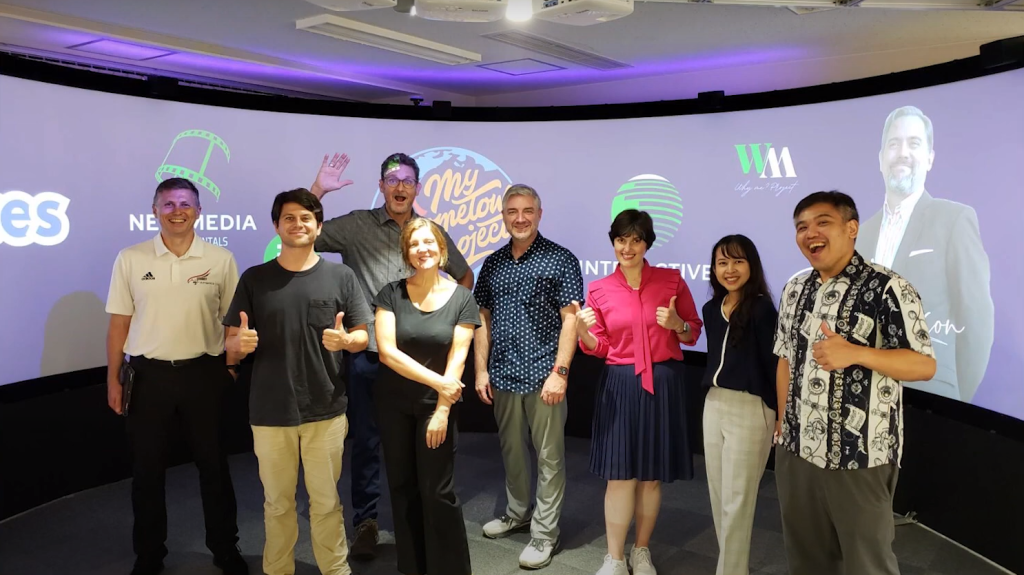 The University of the Philippines Open University (UPOU) Immersive Open Pedagogies (IOP) Program participated in the Future Hub Forum 2023, held on 16 September 2023 at the Kyoto University of Foreign Studies (KUFS) in Japan. The event pioneered a "flip-style" approach to deeply engage with the challenges and opportunities of mass adoption of XR in teaching and learning. Dr. Roberto Figueroa Jr., IOP Director, and Ms. Joshze Rica Esguerra, Junior Project Officer, joined the panel discussion.
The forum was hosted by Prof. Eric Hawkinson from the Department of Global Tourism at KUFS. The day commenced with a Keynote Presentation titled "The New Dawn of AR & VR in Education," where Professor Hawkinson provided an overview of the transformative potential of augmented reality and virtual reality in various educational settings in its next phase of development.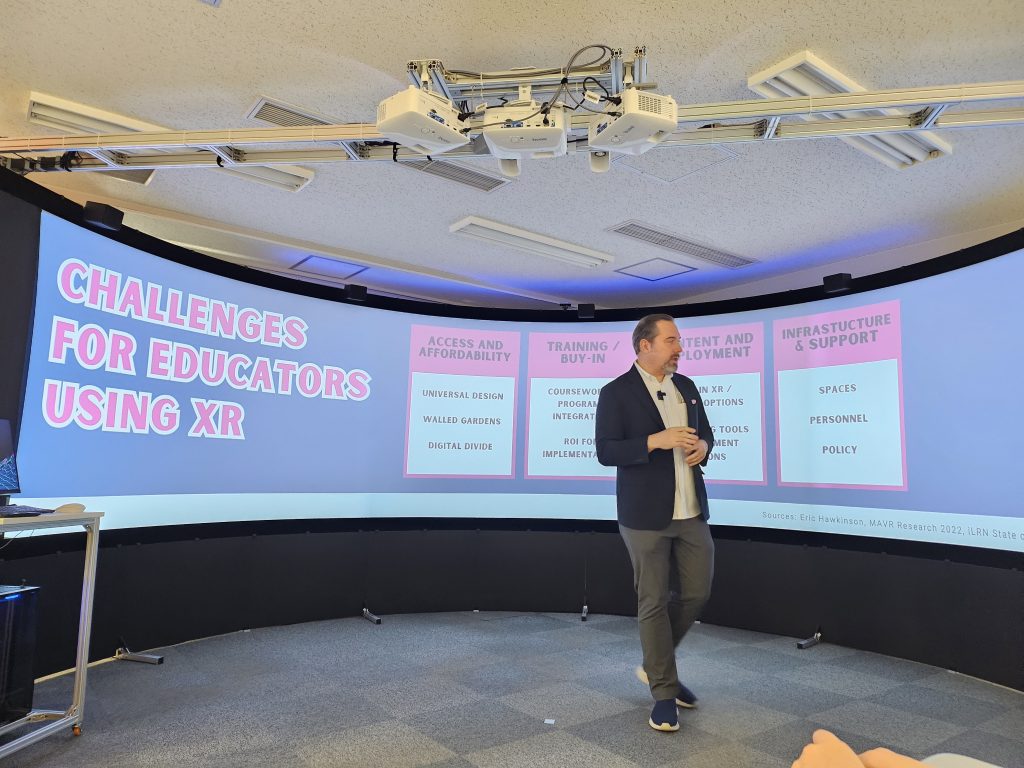 Following this, the panel discussion brought together educators and experts in the field, who shared anecdotes and experiences regarding the challenges they encountered in implementing AR & VR in education, with suggestions for possible solutions.
Dr. Figueroa discussed the arduous process of building ISCOLab: securing funding, navigating through extensive paperwork, meeting specific technical criteria, and enduring the potentially prolonged competitive bidding process that can introduce delays and restrict flexibility in lab design and equipment acquisition.
Ms. Esguerra shed light on the learning curve she experienced in content development, especially with the lack of training in 3D modeling and best practices when creating VR/AR materials that align with the curriculum. She emphasized the need for AR projects to enhance and complement the learning process, rather than feel like an additional step. She also touched upon the need for inclusivity in the creation of VR/AR materials.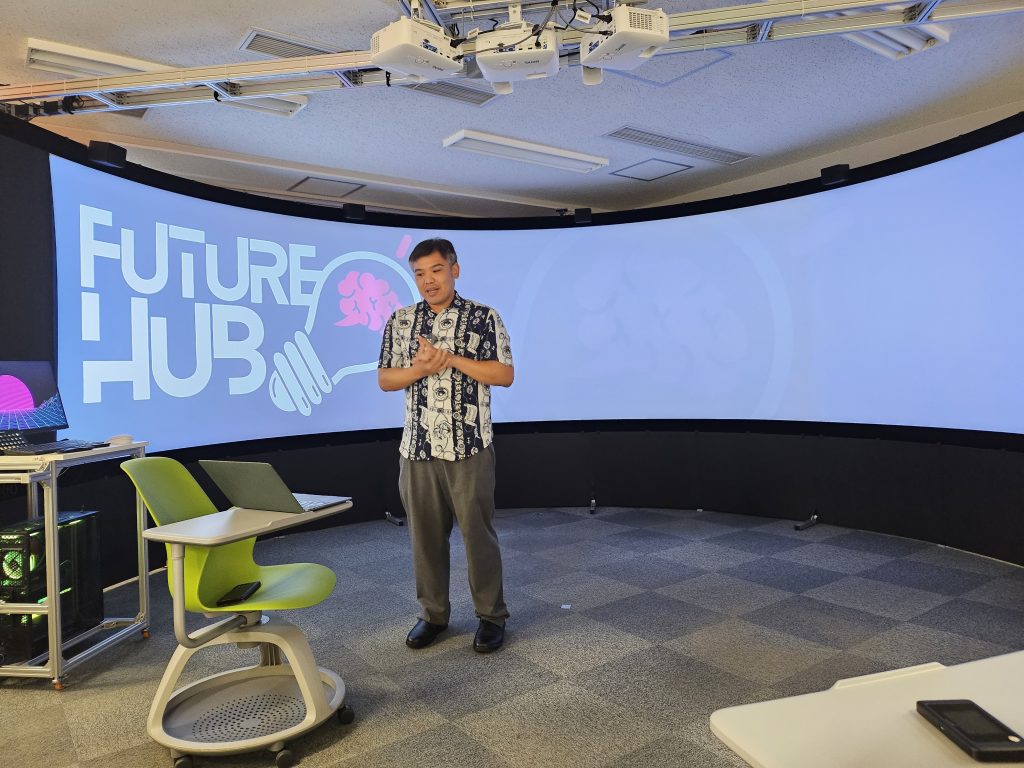 Prof. Hawkinson concluded the proceedings with a concise yet impactful presentation on "Crafting AR Experiences for Learning", leaving the attendees with a deeper appreciation for immersive learning experiences. The event also allotted ample time for networking and collaborative discussions, facilitating enriching interactions among the participants. Educators from diverse backgrounds, all dedicated to leveraging extended reality in learning, came together to share insights, exchange ideas, and forge potential collaborations.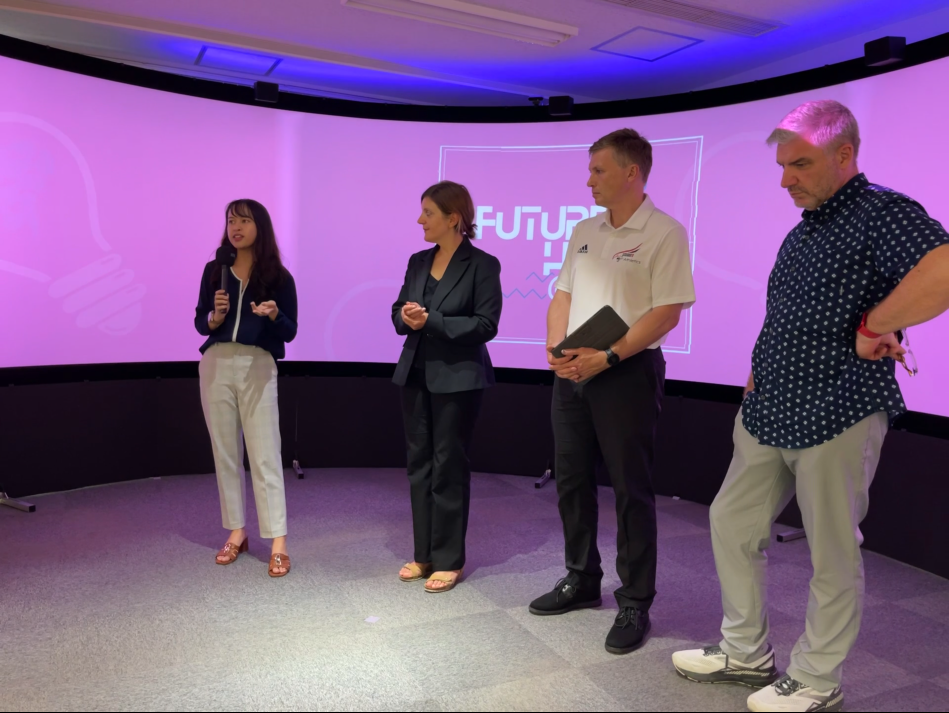 The Future Hub Forum 2023 proved to be a platform where the brightest minds in education converged to not only explore the boundless possibilities offered by AR and VR technologies, but also capture the human experiences that occur when we try to bring that technology into different learning environments. The participants will be co-authoring a research paper aiming to tackle real-world challenges in implementing XR technologies.
The highlights of the event can be watched here.
---
Written by Joshze Rica Esguerra
Edited by Anna Cañas-Llamas